EX-lite - Using and maintenance
EX-lite - Using and maintenance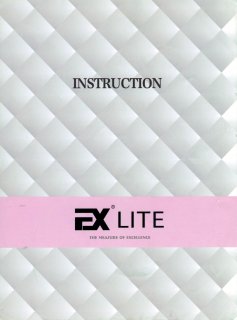 Using and maintenance of the EX-lite:
Sex function:
Our sex doll with removable insert.
The doll is not real woman, for sex function, it's necessary to give her the correct posture. Customers have to take time for "running in" to find the most comfortable positions.
Sexual play with the doll will need a lot lubricating fluid.
EX-Lite doll can install all regular silicone insert. standard insert is 15cm deep inside.
Install the insert:
The insert is made by silicone, when install the doll isnert, The foam skin maybe more hard to push the pipe into cavity inside.
We recommend using plastic wrap or plastic bag to wrap this insert parts. this will much easy to push the insert into the doll body.
Cleaning:
Keep the doll dry. Water wash is prohibited. Use slightly damp towel to gently remove surface besmirch and dust if needed. Don't put clothes easy to fade on the doll to prevent it from dyeing.
Environment snd safety
Storage:
Don't put the doll under the blazing sun, store it in dry and cool place and keep it away from chemicals and open flame.